LCC fundraiser for local causes (27th October) a huge success – £1650 raised.
Thank you to all of our supporters
Largs Community Choir meets each Thursday at 6.45pm in the Brisbane Evangelical Church Hall, School Street.
New members welcome – just come along
or if you prefer, get in touch here
We'd greatly appreciate your support – at no cost to you. Details here.
---
Term Dates 2023/4
Term 1 2023
21st September – 30th November
Term 2 2024
25th January – 21st March ( note change of date)
Term 3 2024
18th April – 13th June
Other important dates
Friday 7th December
Christmas Night out
Thursday 15th February 2024
Friends and Family Concert.
---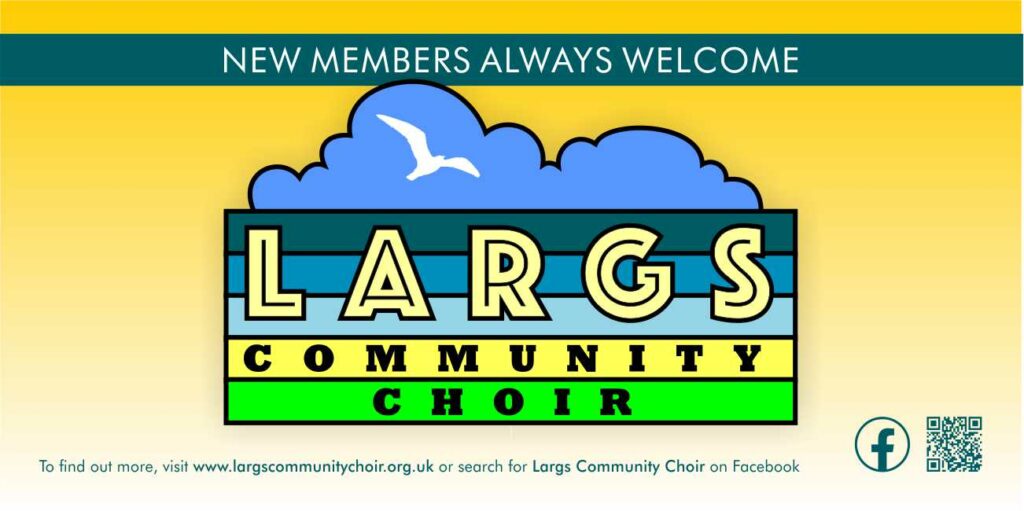 Largs Community Choir has been going strong since 2012 and has become an important part of the wide range of musical opportunities in our beautiful seaside town of Largs, North Ayrshire.
The choir welcomes singers aged 18 or over, of all levels of ability and experience. You do not need to be able to read music and there are no auditions. All you need is enthusiasm and a willingness to work hard and have fun.
Our repertoire is wide ranging from Swedish love songs to South African freedom songs, folk, gospel, pop, sea shanties, hymns and even country songs. We sing in a capella style with occasional instrumental accompaniment.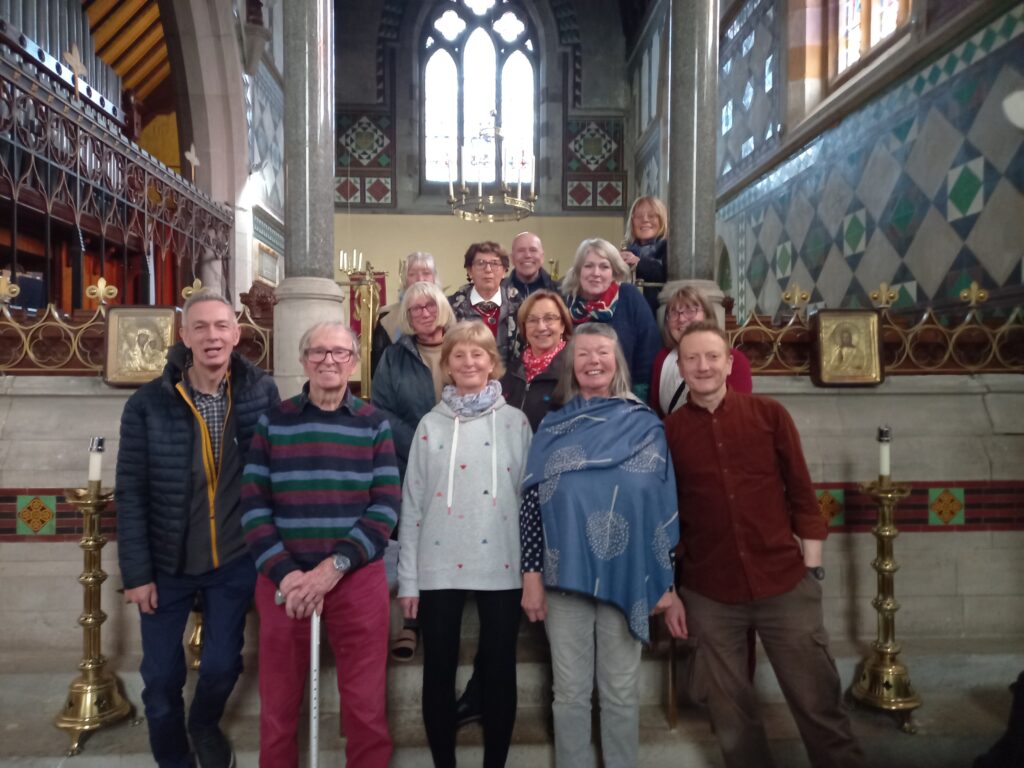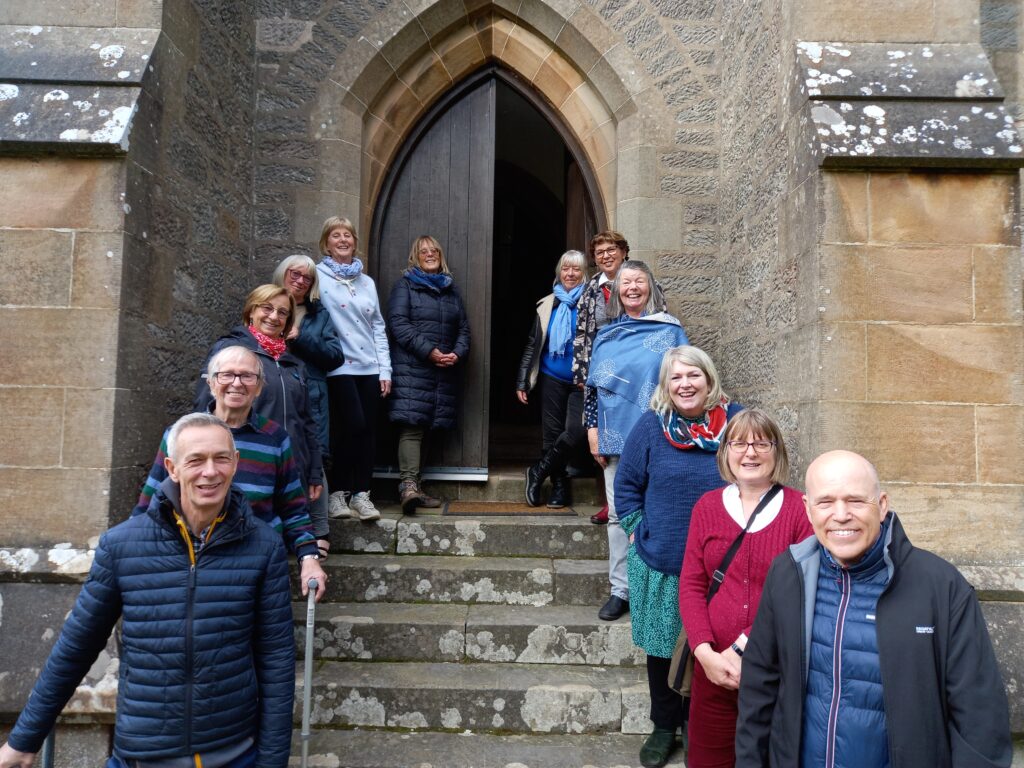 During each term we rehearse on a Thursday evening in the Brisbane Evangelical Hall, School St., Largs KA30 8BB from 6.45 to 8.45pm. Then you are welcome to join us for post rehearsal drinks at The Anchor Bar.
We perform regularly throughout the year, formally and informally, in a variety of venues, for instance, in the refurbished Gallowgate Square in Largs and most recently in the Garrison in Millport.
The fees are currently £35.00 per 10 week term. See separate details for term's dates. You are very welcome to come along for a free trial session to see if you like what we do.
Once a member you will have access to the Members' Only section of this website, full of songs, music, practice notes and singing tips.
Thanks for your interest; hope to see you soon.