New Beginnings
Largs Community Choir wish you all a very happy, safe Christmas and only good things in 2022. Our new term starts on Thursday 27th January 2022 (but please watch this space for updates with regards to any possible Covid restrictions).
Make Music Day 2020
Despite the lock down, Largs Community Choir carried on singing.
Check out our new lock down video recording Woza Nomthwalo Wakho which will premier on Sunday evening 21st June on out Youtube Channel https://www.youtube.com/channel/UCsgSaMJdFqVRby7fhp45UTw
A Message from Our Chair Aileen
So we can't have live group choir in the church hall together, does this mean the end of choir? No way! Next week, 26th March, we will be having a choir rehearsal in your own home! We are having a Zoom choir practice at 7.30pm. Liz will be emailing the details but in the meantime, if you are able to do so, download the Zoom app to your computer. If you can't do it phone me or another committee member to talk you through it. Between now and next week I will be doing little trial sessions with everybody that wants to join in so that by next Thursday we are all up and running. Look out for Liz's email! We have a WhatsApp group going too which is great for information and jokes. Jill (queen of comedy) has kept us laughing all morning so join in if you haven't done so.Keep well, keep safe and keep in touch.Aileen

Happy New Year 2020
We're back on Thursday 23rd January
---
Largs Community Choir
Open Evening
Thursday 28th November
7.30 – 9.00pm
Brisbane Evangelical Church Hall
School Street.
Come along and join us in a cabaret of songs from around the world!
Unlock your musical talents!
Raffle and Refreshments
(or bring along a bottle)
All welcome
Free entry but any donations to choir funds very welcome
---
Sat 28th September 2019
Paisley Abbey, Paisley, PA1 1JG
The world premiere of the opera "Tannahill" at the historic Paisley Abbey. Music by Alan Fleming-Baird and produced and directed by renowned tenor David Douglas.
Event Details
Doors Open at 7:00PM
Starts at 7:30PM
Location
Paisley Abbey, Paisley, PA1 1JG
---
International Make Music Day Friday 21st June 7pm
We are delighted to announce that we will again be taking part in International Make Music Day and this time we will be singing with our friends from The Largs Gaelic Choir. The concert will take place in the evening open air at The Green Shutters ( or inside if the weather is not favourable. ) Hope to see you there !
---
A huge and heartfelt thanks to Shona Mc Dougall and Margaret Watt who have stepped down from their roles as treasurer and secretary after many years of service.
---
Choir Christmas Meal
Thursday 13th December 2018
at Scotts, Largs Marina
---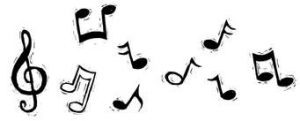 Millport Singing Workshop Saturday 4th August 2018
We are looking forward to our Millport Away Day on Cumbrae at the Garrison Cottage on Saturday 4th August 2018. Friends and family welcome. Meeting up at the pier for 9,45am ferry.
---
Largs Library Information evening Wednesday 22nd August 2018 6.00 pm to 8.00pm
The choir will have a stall at the information evening if you would like to come along and find out more about us. See you there !
---
Thanks to all who supported our stall at the recent car boot sale in St Columba's Episcopal Church. We raised over £240.00 for choir funds.