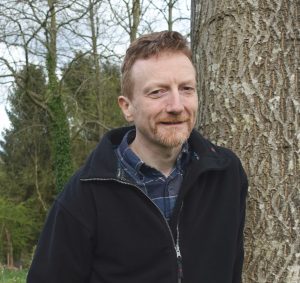 Harry Campbell has been our choir leader since 2013.
Harry has sung in choirs almost as long as he can remember. He has led a range of community singing groups including the Glasgow based world music choir Voicebeat and the African song group Voice of Hope. In 2012 he set up Govanhill Voices, a new community choir aiming to draw on the varied musical influences of Scotland's most socially diverse area. In 2014 he started a men's singing group Voicemale to sing traditionally male music from a wide range of sources. As a performer, he sings with a range of groups including The Crying Lion, the four part indie folk line up fronted by Alex Neilson of Trembling Bells, which has toured with the American singer-songwriter Bonnie "Prince" Billy and Mike Heron of the Incredible String Band. Many years ago, he co-founded the eclectic a-cappella folk/world group Muldoon's Picnic, who perform at concerts, folk clubs and festivals around Britain and give workshops in different styles of harmony singing. They were recruited by the veteran folk-singer Mick West to sing harmonies on the Scots Chorus project, aimed at reviving the tradition of chorus songs in Scotland. As well as releasing a CD of studio recordings, they brought together a hundred singers from local choirs in a memorable live performance in Celtic Connections 2013.
A linguist by training, Harry is especially interested in world music, but also in the cathedral choral tradition, and for several years has performed, toured and recorded with the respected Chapel Choir of Glasgow University. In a different musical "sound-world" again, he is one of the prime movers behind Shapenote Scotland, which promotes the vigorous and inclusive American folk-hymn style known as shapenote (Sacred Harp) singing, and chaired Scotland's first All-Day Sacred Harp Singing.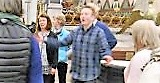 Harry leads the choir with huge energy and patience, and endless good humour.  He skilfully manages the task of transforming our individual voices into one (frequently) beautiful sound.